Claire Clickshook (New Hampshire Desk) & Caitlin Studsworth (6 News)
(BCOP-TV) December 13th, 2022
Updated December 14th at 7:27 pm ET
An extensive report from The Boston Globe unearthed that the Feds found a couple living in one of the largest populated towns, well known for it's small-town appearance in Southern New Hampshire Tuesday; aiding and abetting Russian terrorists, reported the Boston broadsheet.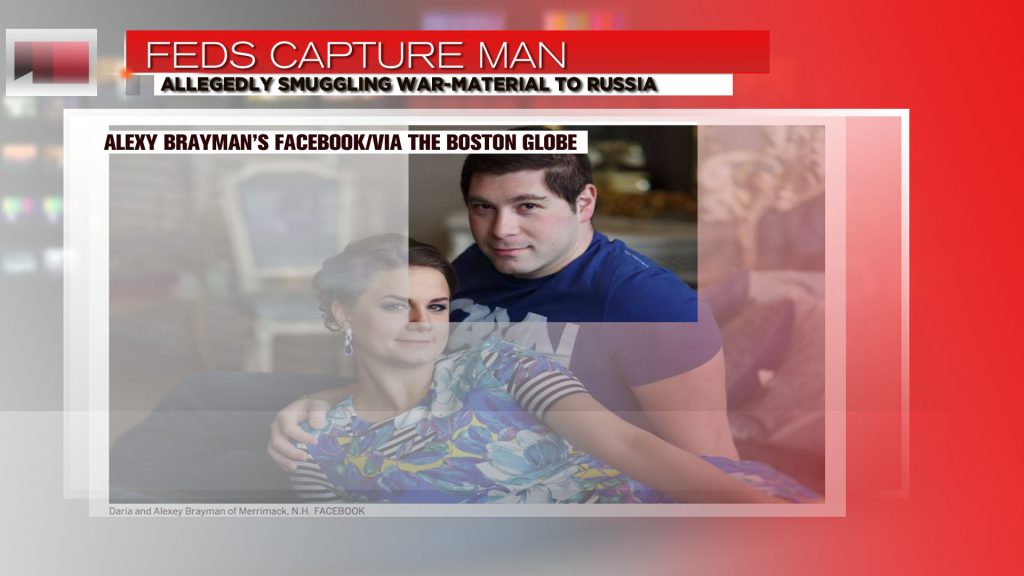 Alexey and Daria Brayman a couple from Eastern Europe was reported to be "the nicest family" neighbors reported to The Globe, known for selling night lights on Etsy, and another stated "This is crazy what's happening in our little neighborhood" reaffirming "they get a lot of packages"
Those packages were more than Etsy things. On Tuesday morning, Alexy Brayman was named in a federal indictment along with 6 other individuals identified in an international crackdown of smuggling sensitive technology to Russia. Brayman, an Israeli national, born in Ukrane was taken into Federal custody on Tuesday. Prosecutors are seeking he be held on $250,000 bail and forfeit his passport, calling him a flight risk, according to records.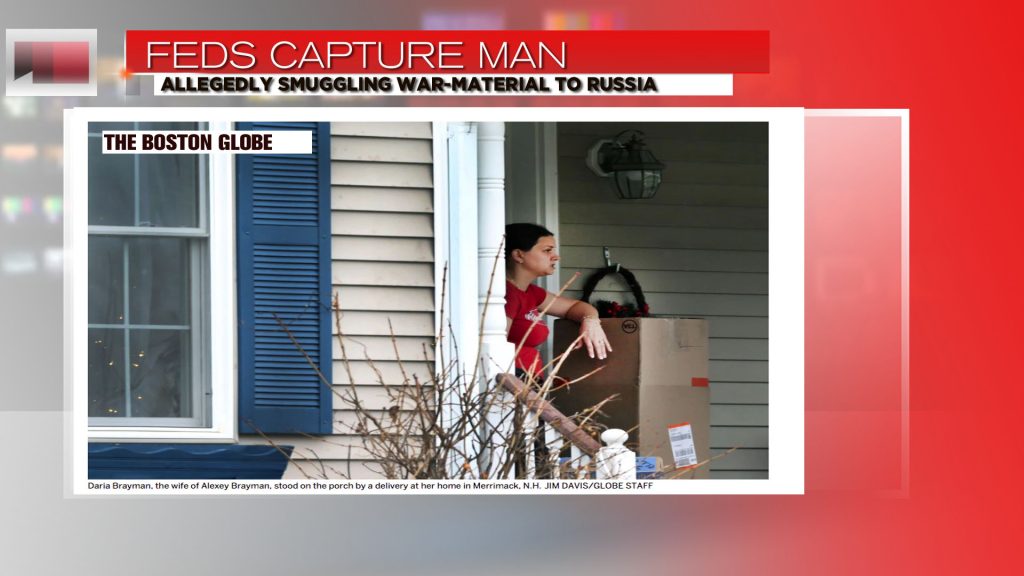 The feds also arrested tow other alleged co-conspirators one in Estonia and a second in New Jersey. The feds alleged the Braymans was a clearinghouse for expensive semiconductors, oscilloscopes and other items bound for Russia, items experts claim commonly use to build weapons, including the country's invasion to Ukraine.
To evade the US Export sanctions, the Brayman's conspirators shipped the equipment piecemeal to his Merrimack home using ficticious dummy-companies headed by Russian business folks according to the indictment. Brayman, would then ship teh equipment from Merrimack, to Germany and Estonia, as the feds claim was "common transshipment points for items ultimately destined for Russia "
The FBI raided the home in October, as a federal magistrate judge OK'd the search warrant. The warrant included computers and cellphones per to records obtained by The Boston Globe.
On Tuesday morning, the Feds unsealed a 16-count indictment, naming Brayman, Yevgeniy Grinin, Aleksey Ippolitov, Boris Livshits, Svetlana Skvortsova, Vadim Konoshchenok, and Vadim Yermolenko. They allegedly played various roles in the scheme and are charged with conspiracy, money laundering, smuggling, and bank and wire fraud. "The Department of Justice and our international partners will not tolerate criminal schemes to bolster the Russian military's war efforts," Attorney General Merrick B. Garland said in a released statement. "With three of the defendants now in custody, we have disrupted the procurement network allegedly used by the defendants and Russian intelligence services to smuggle sniper rifle ammunition and sensitive electronic components to Russia."
When a Globe reporter went to the Braymans residence on 30 Ellie Drive, Daria, the wife had greeted the reporter but closed the door quickly taking them outside. Speaking what appeared to have a thick accent, she initally invited a reporter to return later to speak to her husband who was not at home according to her, she also claimed she would have to consult with her attorneys.
The wife told The Globe reporter "we do craft festivals and fairs" likely referring to the Etsy business. The claim of using "dual-use technologies" such as computer chips used in PlayStation consoles and vehicles are also vital to producing weapon systems that can be used to destroy Ukraine an expert telling The Globe that it's "a very important part of how Russia fights a war".
The Globe found Facebook posts that were not showing nefarious actions, with Alexy Brayman's psot featuring trips to Florida and attending Boston Celtics games at T.D. Garden. The Globe found LinkedIn profile of Daria Brayman, that showed she appeared to settle into American norms.